Chris Hemsworth and Tiffany Haddish are teaming up to star in the new buddy cop action comedy, Down Under Cover. Both actors have extensive comedy experience, but it will be the first time the duo has worked together.
Hemsworth is coming off of his latest Marvel Cinematic Universe appearance with Avengers: Endgame. The film is currently making history at the box office and is showing no signs of slowing down. Haddish is also lacking free time as of late. So far this year, the actress lent her voice for The Lego Movie 2: The Second Part and the newly released Netflix animated comedy, Tuca & Bertie.


According to the exclusive news obtained by Deadline, the comedy Down Under Cover will star Hemsworth and Haddish. After a series of casino heists, Hemsworth's character is forced to partner up with a lone wolf-type in Haddish. The two detectives must learn to work together to solve the biggest crimes of their careers, despite the fact that they approach their jobs very differently. To make matters more interesting, the prime suspects are a group of Australian male erotic dancers. In order to crack the case, the detectives must go undercover.



Down Under Cover is being offered by CAA and FilmNation at Cannes in the hopes of attracting potential buyers. The script is being written by Peter Hoare. Hemsworth and his production team, Thematic Entertainment, are set to produce the film. Haddish will also serve alongside her co-star as a producer.
Even though Endgame provided Hemsworth with some comedic moments, his portrayal as Thor was sent on a much deeper emotional journey than ever seen before. The Australian actor will take a stab at yet another comedy action role in the upcoming, Men in Black International. He stars alongside Tessa Thompson, who he's worked closely with on multiple MCU installments. There's no word yet if Hemsworth still has a future with the MCU, but now that he has a connection to the Guardians of the Galaxy, anything is possible. Hemsworth is also starring in an upcoming Netflix biopic focusing on the life of legendary wrestler Hulk Hogan.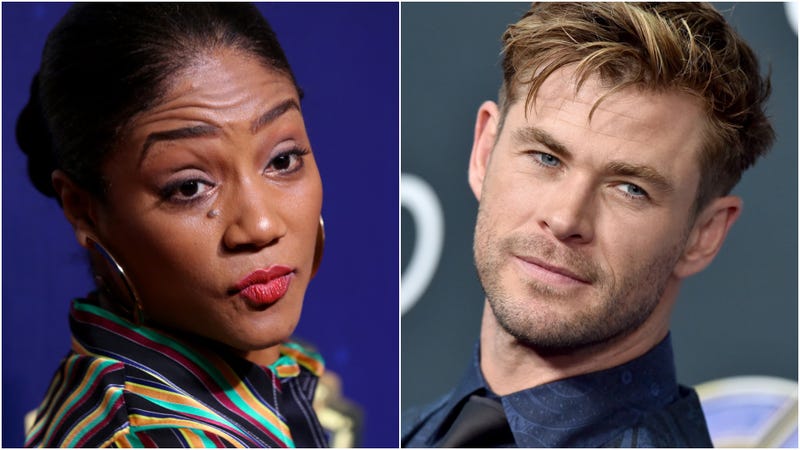 Later this summer, Haddish can be heard as a new character in The Secret Life of Pets 2. The on-screen work of the Girls Trip breakout star has been well-received by viewers so it's no surprise why she is one of the most highly sought-after actresses in comedy. Haddish will be featured in a much different genre when she stars in the crime drama, The Kitchen, alongside Melissa McCarthy and Elisabeth Moss. The film is based on the Vertigo comic book series by the same name.