"Parasite" took home the top prize at the 92nd Academy Awards, becoming the first non-English language film to win the best picture award. South Korean director Bong Joon-ho's movie also won best international film as well as best director and original screenplay. Renee Zellweger took home the best actress prize for her role in "Judy," while Joaquin Phoenix received the best actor nod for "Joker."


"Parasite" took home the top prize at the 92nd Academy Awards Sunday night. It is the first non-English language film to win the best picture award.

The movie was considered an underdog headed into the ceremony, beating out strong competition from "1917" and "Once Upon a Time in Hollywood" for the best picture win.
The film also won the award for best international feature, best director and best original screenplay. It is South Korea's first nominated film. "I'm speechless," Kwak Sin Ae, producer of "Parasite," said during her acceptance speech. "We never imagined this to ever happen. We are so happy." "Parasite" has become a bit of a breakout hit in the U.S. and had gained momentum heading into Sunday's Oscars. The film won prizes from the Writers Guild of America, Independent Spirit Awards and BAFTAs. Director Bong Joon Ho's win in the achievement in directing category was an upset as "1917′s" Sam Mendes was the favorite to win after securing the Golden Globe and Directors Guild awards for best director.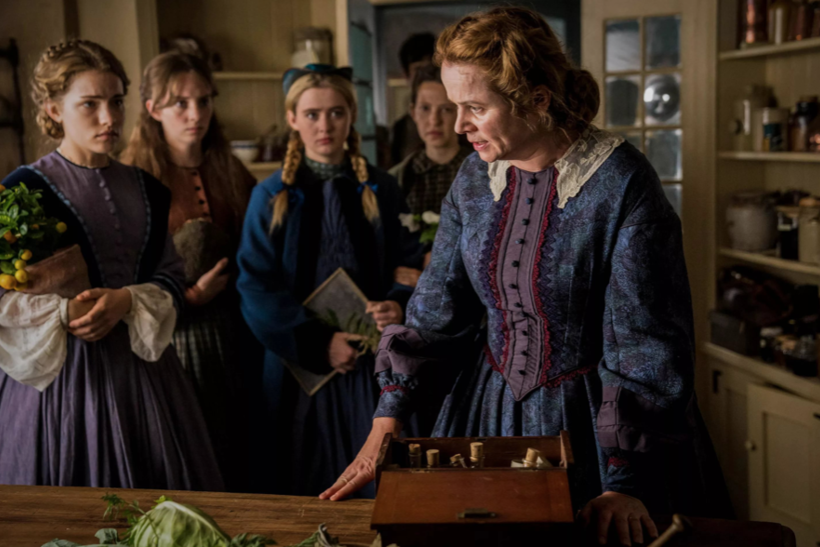 Universal's "1917" took home three prizes on Sunday, including best cinematography, best sound editing and best visual effects. Disney garnered wins for "Toy Story 4" in the best animation category, "Jojo Rabbit" in the best adapted screenplay category and two for "Ford v. Ferrari," which won in the film editing and sound editing categories.
Netflix, which nabbed 24 nominations for the big awards ceremony, more than any other media company in the industry this year, received trophies for best documentary and best supporting actress.


Presenters and winners at the 92nd annual Academy Awards didn't hold back during the start of the 2020 Oscars Sunday. Heading into the ceremony, the Academy of Motion Picture Arts and Sciences had been criticized for its lack of diversity. Janelle Monae's opening song and the opening monologue, given by Steve Martin and Chris Rock, were quick to poke fun at how few nominees were women or people of color




Only two of the 20 actors and actresses nominated were people of color, and no female director was nominated this year. Of the nine films nominated for best picture, only the South Korean movie "Parasite" featured a predominantly nonwhite cast, and only one, "Little Women," was centered around numerous female characters. In addition to commentary about inclusion, the Academy Awards quickly got off to a political start after Brad Pitt won the award for best supporting actor.


Actress in a Supporting Role: Laura Dern, "Marriage Story" (WINNER), Kathy Bates, "Richard Jewell", Scarlett Johansson, "Jojo Rabbit", Florence Pugh, "Little Women", Margot Robbie, "Bombshell".




Best adapted screenplay: Taika Waititi, "Jojo Rabbit" (WINNER), Steven Zaillian, "The Irishman", Todd Phillips and Scott Silver, "Joker", Greta Gerwig, "Little Women", Anthony McCarten, "The Two Popes".
Achievement in visual effects: Guillaume Rocheron, Greg Butler and Dominic Tuohy, "1917" (WINNER), Dan DeLeeuw, Russell Earl, Matt Aitken and Dan Sudick, "Avengers: Endgame", Pablo Helman, Leandro Estebecorena, Nelson Sepulveda-Fauser and Stephane Grabli, "The IrishmanRobert Legato, Adam Valdez, Andrew R. Jones and Elliot Newman, "The Lion King", Robert Guyett, Neal Scanlan, Patrick Tubach and Dominic Tuohy, "Star Wars: The Rise of Skywalker".