When it comes to Quentin Tarantino's involvement (or lack thereof) with a potential "Star Trek" film, it seems as if we simultaneously know a lot but also nothing at all. You see, we've been talking about this idea of a Tarantino-produced (and maybe directed?) film for well over a year now, but little has actually come out about the status of the project. But thankfully, with "Once Upon a Time in Hollywood" publicity ramping up, the filmmaker has finally shed some light on the "Star Trek" film.
Speaking to Empire Magazine (via TrekMovie), Tarantino was asked about the current status of the film, which seems to still be in development, even though the original "Star Trek 4" idea has been shelved.
"There's a script that exists for it now, I need to weigh in on it, but haven't been able to do that yet," said Tarantino. Obviously, the director is a bit tied up with his 'Once Upon a Time' project, which he may or may not still be editing before its July release. The "Star Trek" script is said to be written by Mark L. Smith("The Revenant," "Overlord"), who was brought on after Tarantino pitched the idea for the film to 'Trek' producer J.J. Abrams. Apparently, Abrams and Tarantino were so enthused about the idea, they commissioned the script, with Tarantino saying he's about to give notes. The filmmaker was then asked if, true to his normal film output, the new "Star Trek" project would be rated R.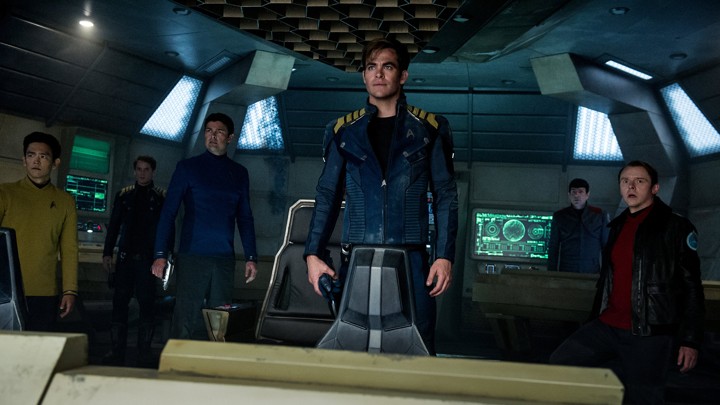 This fact about the film seems to be the one thing that excites, or disturbs, just about everyone interested in the project. Anyone who has seen a Quentin Tarantino film knows that the director is not one to pull punches, especially when it comes to violence and language. Is the world ready for a "Star Trek" film with F-bombs and tons of blood? Maybe we'll find out.
Of course, nothing that Tarantino says gives away plot details or gives us any idea whether or not this "Star Trek" film will actually get made. But for those holding out hope, we can now confirm that a script exists and it is very much R-rated. So, we are inching closer to seeing what this film might actually look like.